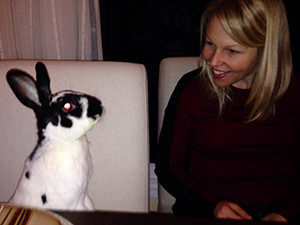 Jen joined the Koret Shelter Medicine Program in December 2016 and works on Strategic Initiatives and Special Projects. Her circuitous path to this role began on Capitol Hill, weaved through management consulting, and made an obligatory stop at a dot.com before a 10-year stint running the operations for a cryptography company. It was during that time that she adopted Henry, the cat who changed everything.
Within a year, she was a full-time volunteer at the San Francisco SPCA, later becoming an employee with positions in Development, Humane Education and Volunteer Services. A final stop in specialty veterinary medicine led her to where she was always meant to be – working to improve the lives of shelter animals.
Jen earned her BA in History from UC Berkeley and happily co-habitates in San Francisco with two brunettes – a husband and a brown tabby – as well as the "Blues Brothers," a pair of 17 year old blue cats.