Joseph Redmond was born and raised in San Jose, California and knew from a young age he wanted to work with animals. After graduating high school in 2009, he went to a community college and soon transferred to UC Davis, where he acquired his B.S. in Animal Science in 2015.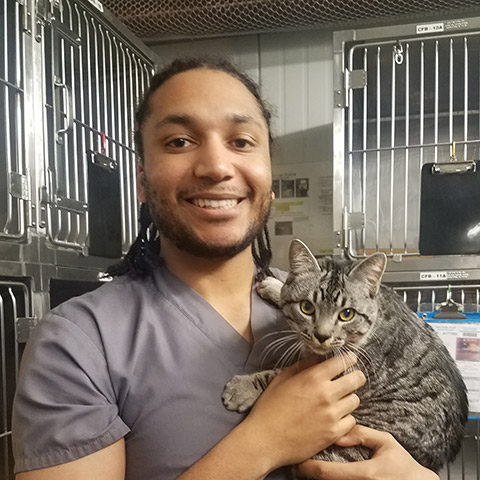 After graduating, he interned at a private clinic in Dixon, where he would eventually be hired as a vet assistant. There, he would learn basic technician skills like animal handling, surgical prep, venipuncture and more. In 2020, he was hired as an Animal Health Technician on the medical team for Koret Shelter Medical Program through UC Davis. While new to shelter medicine, he is happy to be working at the shelter and looks forward to helping animals find great homes.
Joseph's goal is to become a veterinarian to further help animals. In his free time, he enjoys playing basketball, watching TV and movies, and spending time with friends and family.