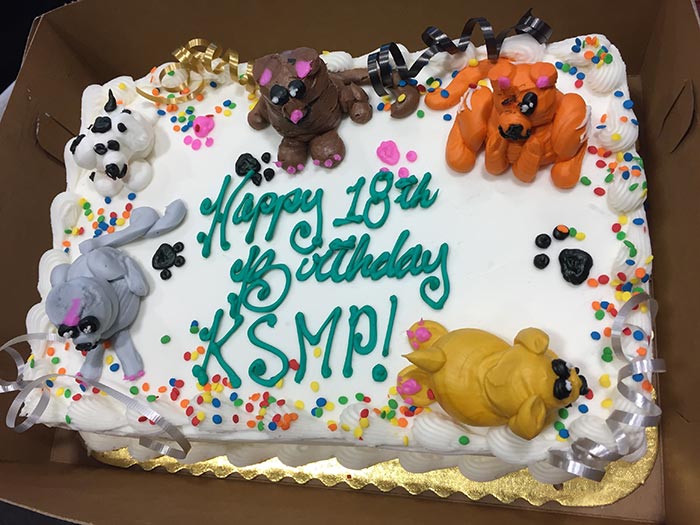 "If I could have made a wish 18 years ago, I could not even have imagined wishing for anything as incredible as what shelter medicine has grown up into," said Dr. Kate Hurley as she lit the candles on a festively decorated birthday cake in a conference room at UC Davis on Monday.
Dr. Hurley started her internship in shelter medicine – the first of its kind anywhere – in January, 2001. "Luckily the Association of Shelter Veterinarians was actually born in the same year," she says. "There was something really fun and kind of intimate and kind of wild westy about all learning to walk together and just figuring it out together, figuring out what was possible."
Two and a half years later, Dr. Hurley took over the program. "In some ways that was the hardest time. We had a glimpse of what shelter medicine could be, but there weren't enough people around to make it be that thing yet."
Eventually a Petsmart grant allowed the program to hire Dr. Sandra Newbury as another fulltime shelter medicine co-faculty member. Dr. Hurley had a "co-parent for this unruly program."
"Then other shelter medicine programs were born and all of a sudden we had siblings. Family reunions became a lot less awkward and more fun because it wasn't just us. We had joint consult camp and we could learn from each other and our programs could play tag together."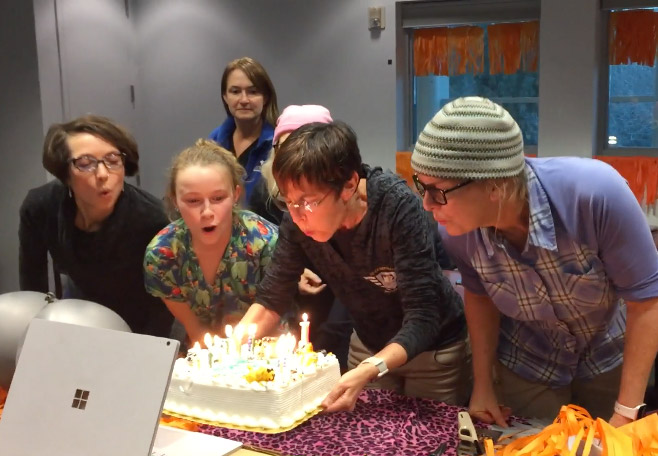 Now shelter medicine is 18 and has a life of her own. "I think Sandra and I as co-parents are perhaps the most amazed and agog at what this thing has grown up to become. And we see it when we see the fellows going and doing their things and we hear about great things and amazing programs that we have nothing to do with and I don't even know about them and I don't know where they came from."
On the phone from Wisconsin, Dr. Newbury expressed her pride in the program and noted with astonishment that nobody in the room could even say anymore how many shelter medicine programs there are at this point.
"It's just like our 18 year old is out, stirring up all kinds of stuff," says Dr. Hurley. "We'll hear a hint of some crazy idea that we kicked around late at night on the phone 18 years ago that seemed so unimaginably far out and far off, and now it just exists beyond us so richly and in so many different ways that I couldn't even have imagined."