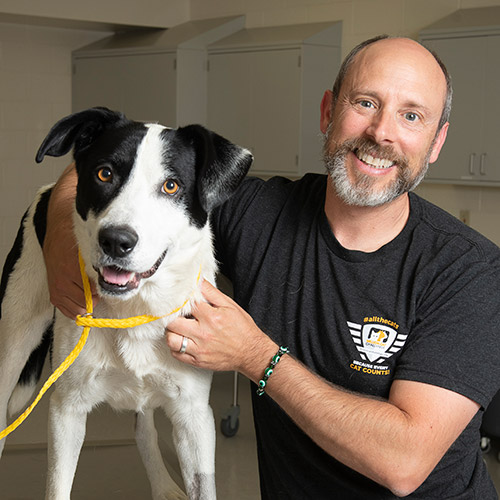 Andy comes to us via the San Francisco SPCA, where he spent five years as webmaster, copywriter, and designer.
Here at the KSMP, he designed, built and maintains the sheltermedicine.com website you're looking at right now. See a problem? Please let him know!
His other responsibilities include writing copy for the website and promotional materials, editing video and audio for the KSMP's C4C and Facility Design Bootcamps, general tech support, and design for web and print (or as they say here, "making things pretty").
His most exciting project in 2019 was to design panels for the jumbo Million Cat Challenge booth at the HSUS Animal Care Expo. The popular booth featured walls 8 feet high and sides 20, 30, and 40 feet long. It had to be that huge to hold all the examples of good housing for shelter cats and DIY housing accessories, not to mention the notorious Bad Cat Housing Challenge.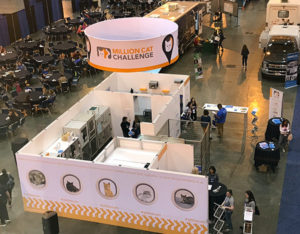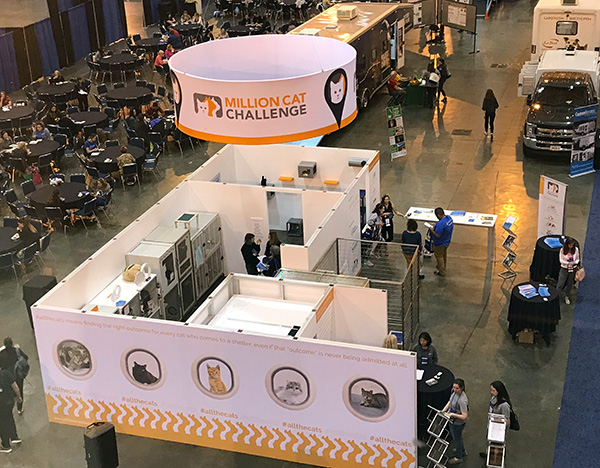 Andy is grateful for the opportunity to support the best dang team imaginable as they improve the lives of animals in shelters—and the people who care for them—in California and across North America.