Nadia Oseguera joined the Koret Shelter Medicine Program (KSMP) in September 2022 as California Program Manager. Prior to joining the KSMP, Nadia received a Bachelor of Art degree in Psychology at the University of California, Los Angeles. Her desire to help animals combined with her profound understanding and appreciation for people's diverse experiences and motivations encouraged her to pursue a career in animal welfare.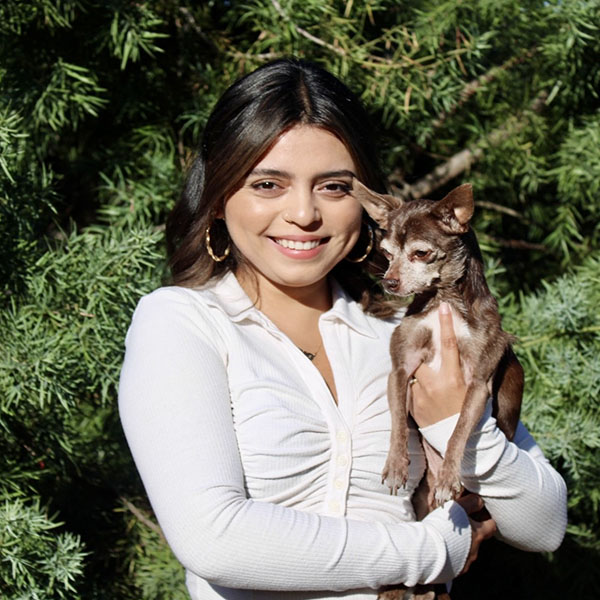 Nadia's professional background in customer care and education enabled her to approach animal sheltering with compassionate communication and collaboration, open-mindedness and solution-driven problem-solving. During her five years with the American Society for the Prevention of Cruelty to Animals (ASPCA), Nadia managed a high-volume feline foster program in collaboration with the Los Angeles County Department of Animal Care and Control (DACC). Her proudest accomplishments while at the ASPCA included: developing programs to help vulnerable felines, removing barriers to fostering, providing learner-centered trainings for foster caregivers, and supporting felines with behavioral challenges. 
Nadia attributes her insight and appreciation for the challenges and successes that animal sheltering professionals experience daily in high-volume animal shelters to her time working on the ground at DACC animal shelters and her collaboration with DACC team members. In her new role at KSMP, Nadia looks forward to working alongside shelter leaders to brainstorm and implement innovative, lifesaving operations.