Chrissy Teuscher began her journey into the field of shelter medicine when she was hired as an intern by Dr. Cynthia Delany at Yolo County Animal Services in the summer of 2012. She became licensed as a Registered Veterinary Technician in December 2013, and worked as an RVT for the Sacramento SPCA Spay/Neuter Department.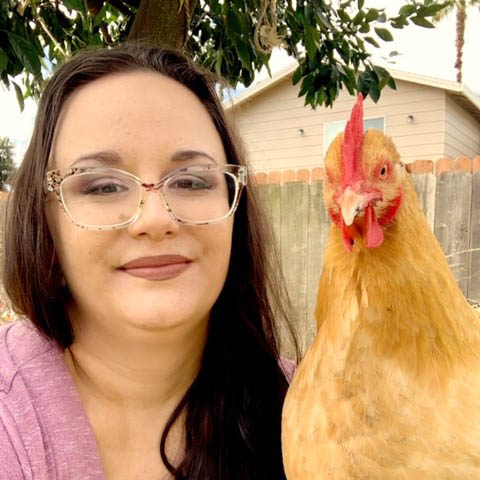 One year later, Chrissy went back to her roots by accepting a position as an RVT at Yolo County Animal Services, where she joined the UC Davis Koret Shelter Medicine Program team in 2020.
Since 2012, Chrissy has worked at the Yolo County Animal Services shelter in a variety of different capacities. She has worked as an intern, Animal Care Attendant, RVT, Foster Coordinator for neonatal orphaned kittens, Internship Coordinator for the Spay/Neuter Department, surgery technician, medicine technician, and a team lead.
Her greatest skills include making friends with aggressive chihuahuas, and taking home geriatric cats with low adoptability. She even uses the knowledge she gained working at a hardware store, occasionally acting as a handy-woman around the shelter when necessary! She loves everything about working in shelter medicine, and will always be grateful to be a part of the effort to save lives and provide care for as many homeless animals as possible.