Becky joined the KSMP team as a Facility Design Veterinarian in April 2022. She obtained her DVM degree at the University of Wisconsin-Madison School of Veterinary Medicine in 2013. She completed a shelter medicine internship at Dane County Humane Society via the KSMP team in 2014 and a shelter medicine residency with the UW Shelter Medicine Program in 2018, achieving board certification through the American Board of Veterinary Practitioners that Fall.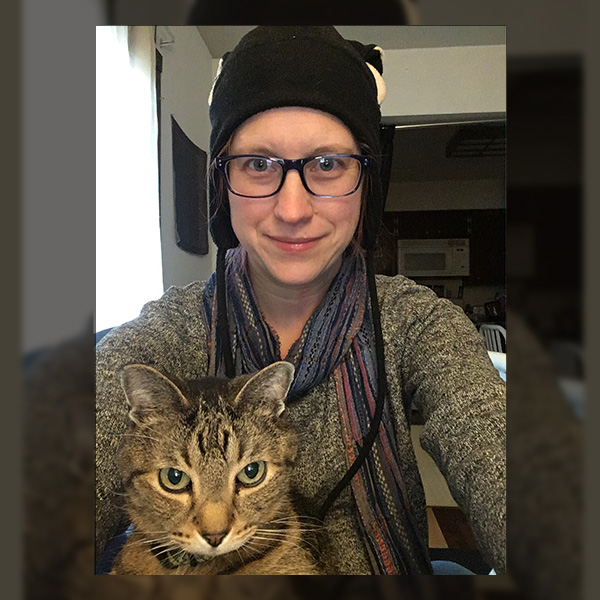 Becky has also worked as a shelter veterinarian at two private shelters in Wisconsin. In addition to facility design her interests include proactive population management and infectious disease prevention in shelters, as well as building relationships with folks across the sheltering field.
Outside of work she enjoys petting kittens, getting outside, and reading. She lives in Wisconsin with her husband, daughter, 3 aging cats, and 1 rowdy puppy.