Miranda Will joined the Koret Shelter Medicine program as a Learning Coordinator in February of 2022.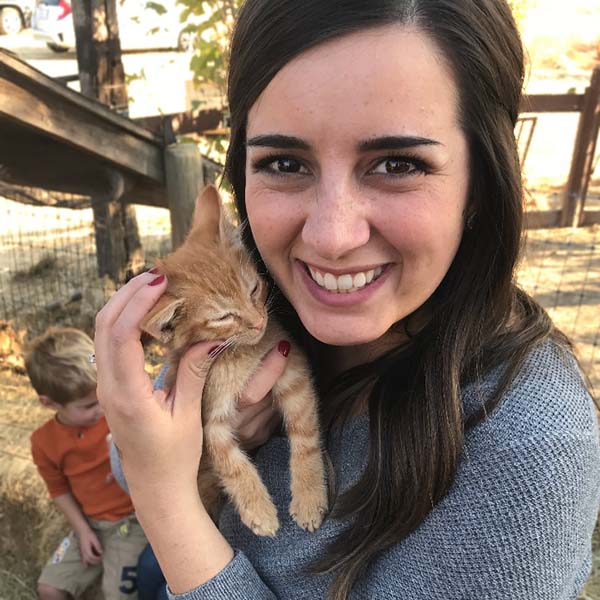 Miranda joins us from the world of education. She taught agriculture and science for 7 years at the high school level before joining the KSMP team.
Her roles within the KSMP include planning and coordinating all things online learning, helping to create and build online learning communities, and serving as the point person for learners in the Learniverse.
Miranda received her BS in Agricultural and Environmental Education with an emphasis in Animal Science, MA in Education, and Single Subject Teaching Credential from UC Davis. Miranda enjoys being outdoors, doing DIY projects around her house, and hanging out with her husband, dog, and two cats.