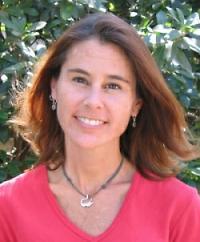 Title: Shelter Medicine Resident Alumna 2008
Dr. Barbara Jones completed her residency training in July 2008.
Dr. Jones' interest in combining veterinary medicine with animal sheltering began when she began volunteering and working with various humane societies in the mid-1990's. As a veterinary student, she founded a chapter of the Society for Veterinary Medical Ethics, and led an all-volunteer feral cat TNR program called the Cat Action Team.
After graduating from the Atlantic Veterinary College in Prince Edward Island, Canada, Dr. Jones completed an internship at the MSPCA's Angell Animal Medical Center in Boston, Massachusetts. Now after completing her resident training in Shelter Medicine at the University of California, Davis, she stays on the cutting-edge of the prevention of animal homelessness and the protection of physical and behavioral health in shelter animals. She has a particular interest in promoting improved welfare of homeless and free-roaming dogs in developing countries. Dr. Jones had a prior career as a high school teacher and previously served as a Peace Corps volunteer.
Dr. Jones' residency was supported by a generous grant from the Kenneth Scott Charitable Trust.