Shelter strategy (and sanity) for shelter leaders in a Bootcamp built for this moment
What 2020 made clear, the past year has highlighted and underlined: your organization is a shelter, but it's also a crucial community hub, a resource center that understands just how important animals and humans are to each other. Every day you're choosing to move forward, not back, toward a sustainable, equitable, and meaningful vision of community-focused service, one that amplifies your impact and opens up new possibilities for helping the people and animals you've always been here for.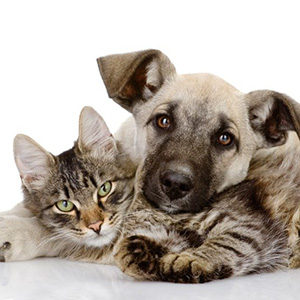 But it feels like you're stuck operating in crisis mode. You're breaking barriers and building bridges beyond your walls to keep pets with their people—or you're ready to start, if you could just steal one minute and catch your breath. Between pandemic pivots, staffing shortages, and keeping your community updated, sometimes it's as hard to see how far you've come as it is to see where you need to go.
We see you: You may be tired, but you're not alone. You're not alone in your commitment to the people and animals in your community, or in your resolve to continue carving out a new normal that works within your capacity, not against it, one that values the well-being of the animals in your care and the well-being of the people doing the caring. This is the new normal you deserve, and we want to help you get—and stay—there.
Learning how to quit crisis mode, embrace your capacity, and create space for lasting change is the core of Four Rights Bootcamp, a transformative six-week journey charted by us, and the time for your shelter to join is now!
Transform your work in six weeks
We've taken the initiatives that powered over 1500 shelters to save over 3.5 million cat lives and expanded them to include all animals at risk in our communities. We believe every shelter, including yours, should be able to provide every animal with the Right Care in the Right Place, at the Right Time, and to the Right Outcome, and we've designed this Bootcamp to give you the tools and the support to sidestep the daily churn and make a plan for putting the most impactful initiatives into practice at your shelter.
Through video lessons, weekly conversations with your fellow Bootcampers and one-on-one coaching sessions for your team, plus a library of hand-picked resources, you'll learn the key framework for ensuring animal and staff well-being, refocus your mission and vision, and draft an actionable roadmap for transforming your work from overwhelmed and reactive to inspired, intentional, and sustainable. Each week we'll guide you through a foundational landmark on your organization's journey:
Week 1: Renew Your Purpose
Week 2: Right Place
Week 3: Right Time
Week 4: Right Care
Week 5: Right Outcome
Week 6: Roadmap to Change
Join a focused, passionate community
Four Rights Bootcamp is more than a transformative course; it's a community devoted to learning and doing. Because we know change is a team effort, we encourage you to participate as a group. You'll join a small, supportive cohort of other shelters who are on this road with you. Brainstorm new strategies and tactics, learn from their successes and challenges, and share yours. This Bootcamp is about being honest and vulnerable about what the heck you're doing and why you do it. It's about being willing to reimagine how you work in a safe place, supported by others who get you.
Reset right here, right now
We're here to help you bring your stakeholders on board, and our team of experts and change agents is always here for you. If you're ready to redefine your work, reset your relationship to it, and renew your purpose, let's go!
To keep Bootcamps intimate and nimble, we keep them tight. If you're interested in being one of a small handful of shelters to take our spring Four Rights Bootcamp in 2023, learn more and apply now and tell us a little about your organization. Our team will be reviewing applications in the new year.