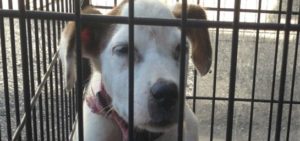 A recent outbreak of canine influenza virus (CIV) in the Chicago area has been determined to be due to an H3N2 strain from Asia. This CIV strain had not been previously detected in North America. Below is a list of resources for veterinary clinics and the public, including virus description, diagnostics, management, and recommendations for clients.
These resources may be helpful for shelters, as well, but if you have additional questions regarding potential CIV in your shelter, please contact Dr. Sandra Newbury at the University of Wisconsin's Shelter Medicine Program (spnewbury@wisc.edu) or University of California-Davis' Koret Shelter Medicine Program (sheltermedicine@ucdavis.edu).
From the American Veterinary Medical Association (AVMA):
From University of Wisconsin's Veterinary Diagnostic Laboratory (UW):
CIV Info for veterinarians
Shipping information  
Supplies order, if needed 
Additional notes: UW collaborates closely with Cornell and is prepared to run CIV samples in less than 24 hours. UW has shipping available overnight ground for $7 & overnight air for $14.
From Cornell University's Veterinary College:
April 14, 2015 Update
FAQs
Sampling & shipping information 
Infectious disease educational blog from Drs. Scott Weese & Maureen Anderson of the Ontario Veterinary College's Centre for Public Health and Zoonoses: