Davis, Calif., Dec. 12, 2022 – California for All Animals has completed awards totaling more than 5.8 million dollars to animal shelters across the state through its spring 2022 "Open Grant" cycle. Launched in February 2022, this five-year, state-funded initiative—administered by the Koret Shelter Medicine Program (KSMP) at the UC Davis Center for Companion Animal Health—reflects California's commitment to ending euthanasia of healthy and treatable animals in shelters and creating communities where all pets and their people, no matter where they call home, have access to the resources, relationships, and opportunities they need to thrive.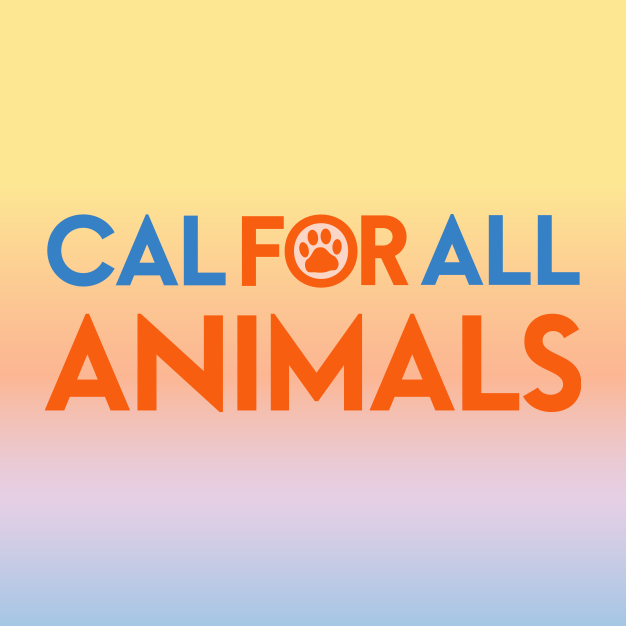 The spring grant cycle focused on keeping animals in their homes through growing shelter and community-centered programming so that every at-risk animal can receive the Right Care in the Right Place, at the Right Time, and to the Right Outcome.
"We all know pets and people belong together, and the reality is most animals entering shelters are loved and wanted. Everything from an unexpected illness to rising grocery bills can force families to surrender their pet; something as simple as a fence that needs repair can lead to a lost dog," said Allison Cardona, California for All Animals director. "Together, we're responding to these challenges, and we're proud to fund shelters' efforts to develop and integrate essential resources that keep animals with the people who love them, or help them succeed in new homes when needed."
Over 60 shelters received grants in support of proposals that lay the tracks for a system of care that builds and sustains animal health and well-being in the community, inside the shelter and out. These initiatives connect people and animals with the resources they need to move forward in life together, whether that's through addressing issues that prevent families from getting veterinary care or securing pet-inclusive housing, or joining forces to make sure lost pets return home.
"With this grant, we're creating a network of neighbors ready to help locate a lost pet's family, starting by making microchip scanners available at easily accessible locations, including police departments and fire stations, said Tracy Mohr, Chico Animal Shelter Director.
"Next, we'll expand this network to include neighborhood volunteers known as 'Pet Pals.' It's a team effort—we all want to do the right thing to help pets get reunited with their owners. What better way to empower our community but to provide people with the tools to help them be successful."
Other shelters participating in California for All Animals are establishing a strong foundation for well-being by expanding spay and neuter capacity; increasing positive outcomes through adoptions, foster programs, or animals reunited with their families and returned home; strengthening the physical, medical, and mental well-being of animals in the shelter; and boosting community services and partnerships through expanded opportunities for engagement, veterinary care, and pet supplies.
For a full list of shelters who received an Open Grant, visit https://www.californiaforallanimals.com/grants/open-grants/. To learn more about California for All Animals and join the shelters, supporting organizations, and people building humane-hearted communities for pets and people, visit https://www.californiaforallanimals.com.