Koret Shelter Medicine Program Shelter Veterinarians, Dr. Denae Wagner and Dr. Kate Hurley joined Dr. Philip Kass this month in publishing a study looking at variation in risk of feline Upper Respiratory Infection (URI) in nine North American animal shelters. The study looked at monthly incidence of URI in the shelters during the period of August 2008 – July 2009.
The key finding: although periodic introduction of pathogens into shelter populations may be inevitable, disease resulting from those pathogens is not. The study identifies modifiable environmental and group health factors linked to risk for URI.
Housing and care of cats, particularly during their first week of stay in an animal shelter environment, significantly affects the rate of upper respiratory infection.
Shelters can take immediate practical action based on the results of this study: provision of housing that offers adequate space and does not require removing the cat for daily cleaning and care (double-compartment cage housing or housing that allows caretakers to enter the housing unit) will likely help reduce feline URI.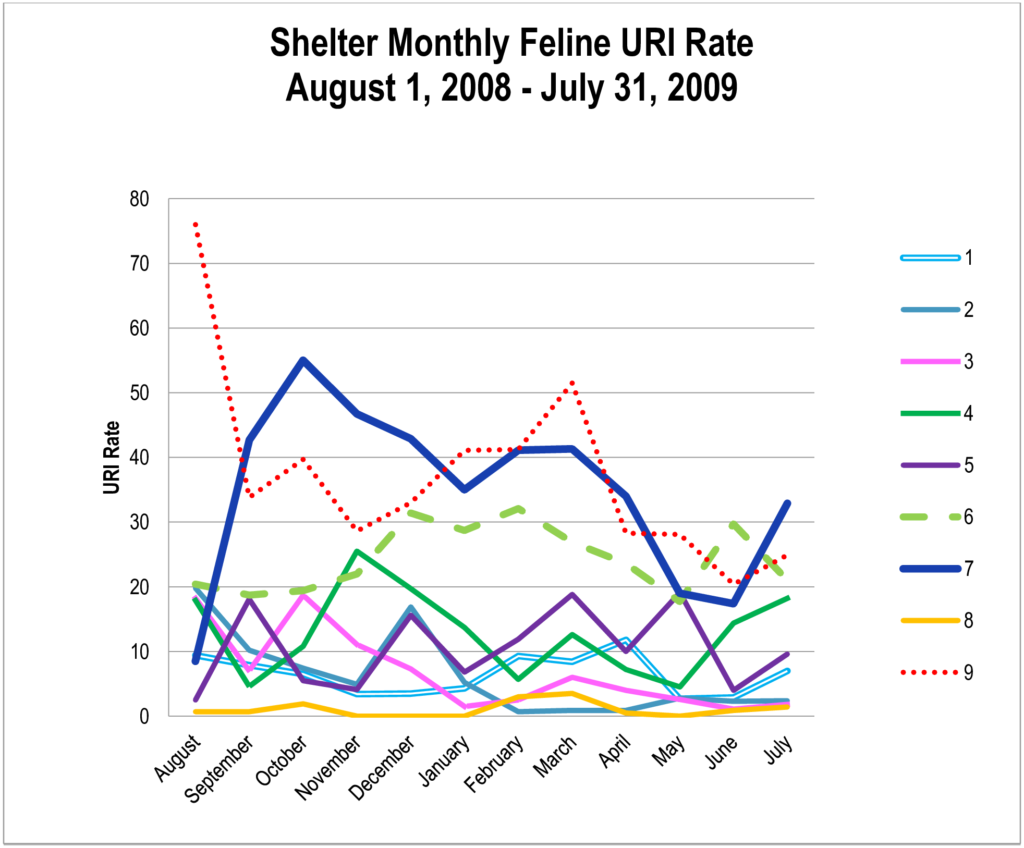 Dr. Kass, DVM, MPVM is a Professor of Analytic Epidemiology in the School of Veterinary Medicine and School of Medicine at UC Davis and has obtained degrees including M.S. in Statistics, and Ph.D. in Comparative Pathology (Epidemiology) .
Dr. Hurley, DVM, MPVM is the Director of the UC Davis Koret Shelter Medicine Program and co-founder of the Million Cat Challenge. Dr. Wagner, DVM, MPVM is Assistant Director of the KSMP and chief developer/evangelizer of the cat cage portal.
Read the Study
Wagner DC, Kass PH, Hurley KF (2018) Cage size, movement in and out of housing during daily care, and other environmental and population health risk factors for feline upper respiratory disease in nine North American animal shelters. PLoS ONE 13(1): e0190140. https://doi.org/10.1371/journal.pone.0190140